It is a large lifting machine. The motor drives the mechanical equipment to drive the steel wire rope so as to drive the container up and down in the wellbore and complete the conveying task. Mine Hoist is developed from the original water lifting tool. Modern mine hoist with large lifting capacity, high speed and high safety has developed into a fully automatic heavy mining machine controlled by electronic computer

Single-Rope Mine Drum Hoist
Technical performance
ITEM

PRIDUCT NUMBER

WOUND ROLL

MAXIMUM STATIC TENSION OF WIRE ROPE

MAXIMUM STATIC TENSION OF WIRE ROPE

MAXIMUM DIAMETER OF WIRE ROPE

THE MINIMUN WIRE BREAKING TENSION

HOISTING HEIGHT

THE MAXIMUM HOIST SPEED

THE SPEED RATIO OF REDUCER PREFERRED

ROTATING PART OF THE DISPLACEMENT

REFER TO THE WEIGHT

SIZE

MOTOR SPEED

PCS

DIAMETER

WIDTH

CERTER DISTANCE

MANNED

LOAD

MANNED

LOAD

A LAYER OF WINDING

SECOND LAYER OF WINDING

THERR LAYERS OF WINDING

M

M

KN

mm

KN

M

M\S

KG

KG

M

R\MIN

1

JK-2 x 1.5

1

2.0

1.50

/

44

61

44

61

24

396.5

295

586

914

5.2

20.0

6600

24100

10.5x8.7 x2.9

1000

31.5

7242

2

JK-2.5 x 2

2.5

2.00

69

83

69

83

30

621

403

802

1245

5.0

20.0

13679

39460

12.8x9.7 x2.9

750

31.5

13317

3

JK-3 x 2.2

3.0

2.20

100

135

100

135

36

900

447

887

1378

6.0

20.0

31.5

19000

58340

13.5x10.5 x2.9

4

2JK-2 x 1

2

2.0

1.00

1.09

44

61

40

24

396.5

177

346

550

7.0

11.2

20.0

9740

29300

12.7x9.5 x2.9

750

31.5

10021

5

2JK-2.5 x 1.2

2.5

1.20

1.29

69

83

65

30

621

215

422

670

8.8

11.2

13707

40470

13.8x9.5 x2.9

20.0

13695

31.5

13675

6

2JK-3 x 1.5

3.0

1.50

1.59

100

135

90

36

900

282

553

873

10.5

11.2

21690

56924

14.4x10 x2.9

20.0

22588

31.5

22336

7

2JK-3.5 x 1.7

3.5

1.70

1.79

136

170

115

115

42

1230

324

635

/

12.3

11.2

26171

75456

15.1x10.4 x2.9

20.0

26526

8

2JK-4 x 2.1

4.0

2.10

2.19

216

245

160

160

50

1962

405

790

/

12.6

11.2

42400

106000

18.8x10.8 x2.9

600

20.0

42400

9

2JK-5 x 2.3

5.0

2.30

2.39

280

180

180

62

2520

458

895 •

/

12

11 2 20.0

49272

146625

16.7x12.4 x2.9

500
The host, head sheave mounted,, different types of console, depth indicator, Hydraulic Station # slip station; electric drive and control system, information transmission system;the user demand, it can produce different specifications of products, to meet thedemand for bank.

Scope of supply: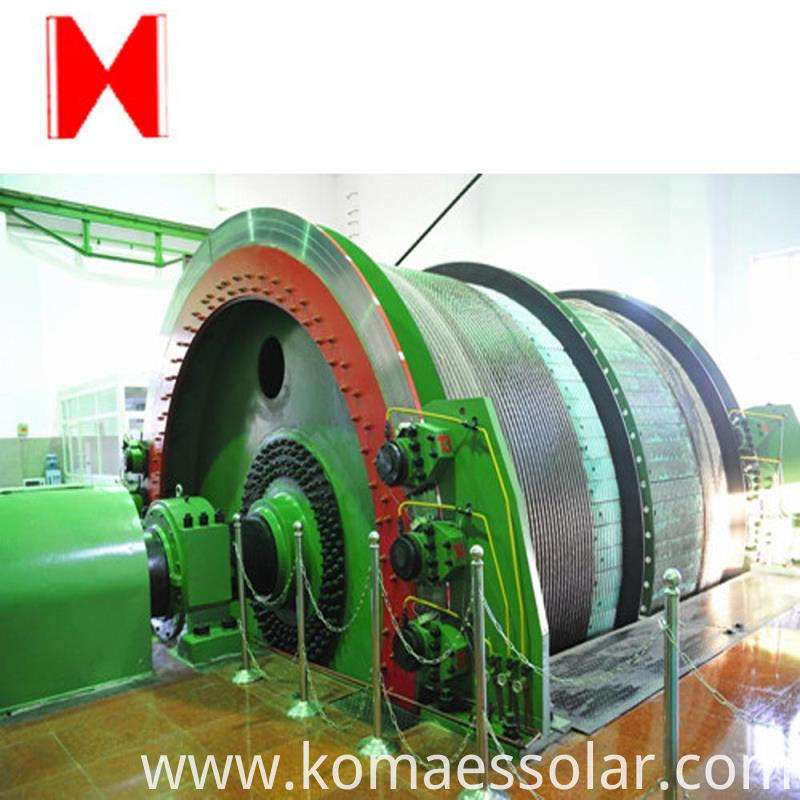 Summary:
This series of products used in coal, metal ores and non Gimli mine hoist, mineral, lifting and lowering material, equipment and so on, can also be used as other traction transport.
Working principle.
The drum motor drive to the winding wire rope of the reducer, the container lifting and lowering; through the electrical transmission to realize deceleration; Disc Brake braking by hydraulic and electric control; depth indicator through the position indication system implementation of the container; system to realize the monitoring and protection of the joint control of the machine, electricity, liquid through a variety of sensor and control components; the information transmission through the implementation of lifting machine, computer and network technology.
Technical paramaters:
1, the integral type, two valve, four petal several types of drum;
2, drum rope groove by spiral rope slot engineering plastic lining pressed, rope transition device is arranged between layers;
3, using the cylinder rear disc brake, electric and hydraulic control; hydraulic station is divided into two types of medium and high-pressure. Medium pressure hydraulic station constant system
Dynamic electrical delay and hydraulic delay two class brake two; in the high-pressure hydraulic station constant speed and constant braking moment two class brake two types. Liquid
Pressure station can be equipped with a pressure sensor, a pressure relay;
4, the spindle and the reel with large torque friction connection plane;
5, by the photoelectric encoder, signal monitoring. The whole angle machine and low speed DC tachogenerator device, speeding, winding, depth indicator failure
Monitoring and protection function of brake wear, fatigue and improve;
6, the console integrated and separated two kinds of types, all of the electrical instrument integrated with signal lamp, reliable performance and new type of integral operators
Handle, and digital depth indicator and digital and screw type depth indicator as one of the depth indicator system. Have industrial TV or calculation
Machines, printers and other special table;
7, pulley device adopts an integral or the two petal type cast welding structure, using the rolling bearing and the rim is provided with a friction lining PVC or nylon;
8, can be equipped with lifting machine network control and remote diagnosis system of mine;
Workshop show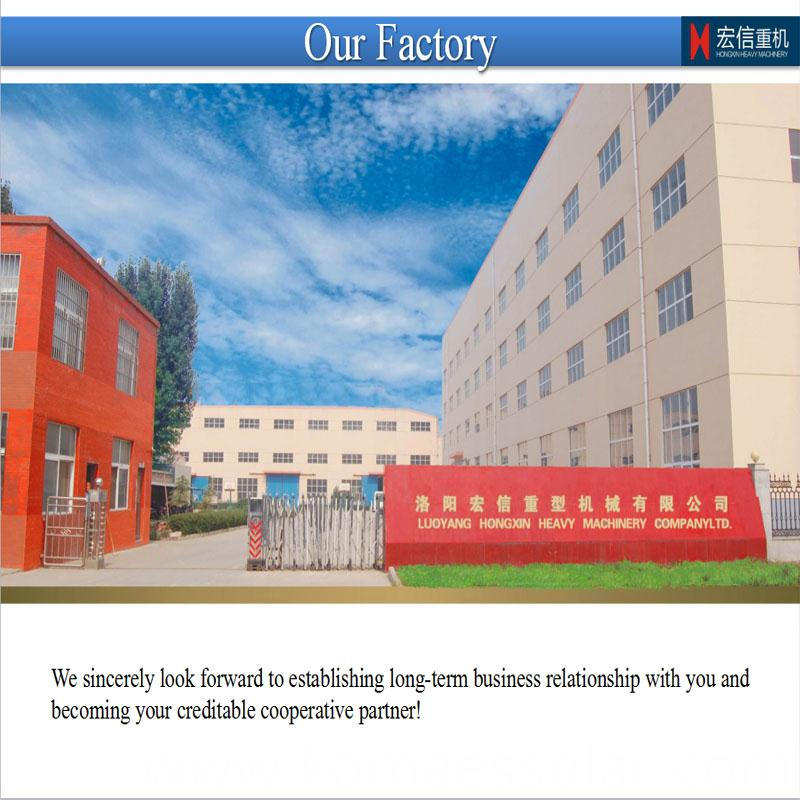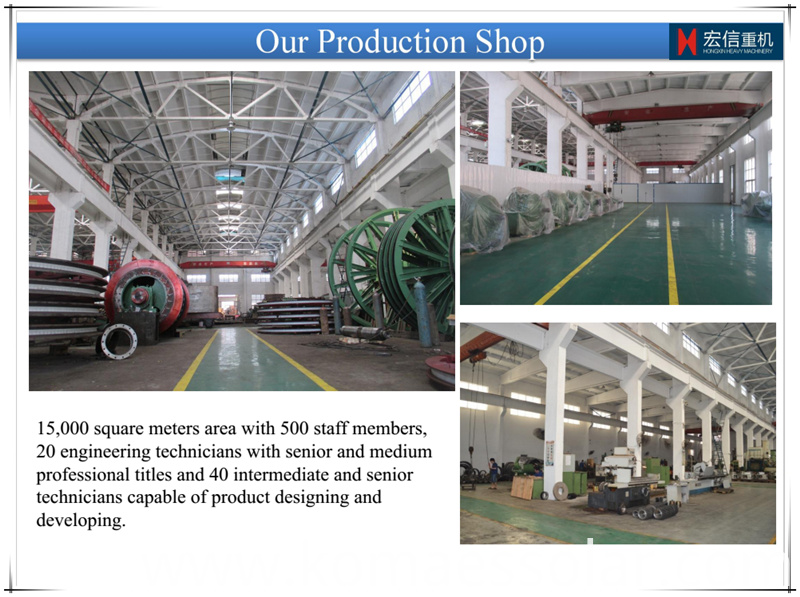 Factory equipment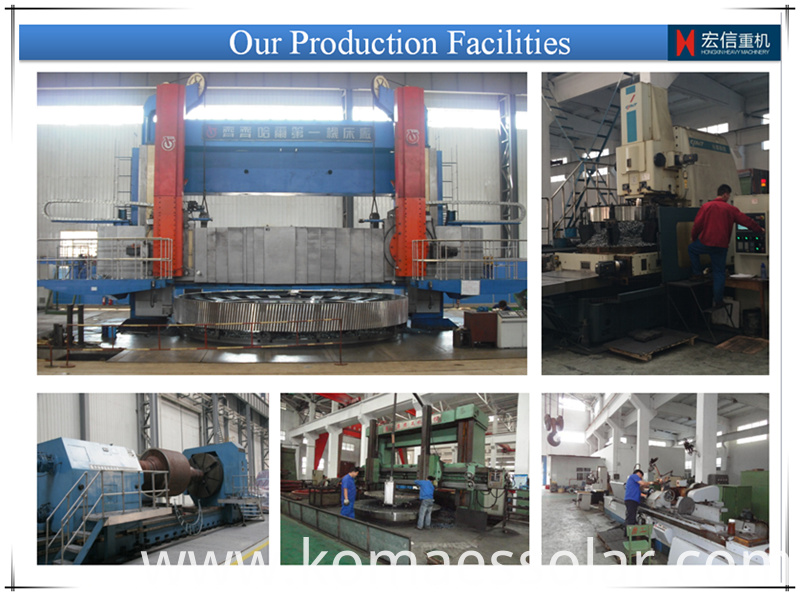 Luoyang Hong Xin Heavy Co., LTD. is located in Luoyang Xin'an Industrial Park, Luoyang Hongxin Heavy Machinery Co., Ltd is an enterprise featured with industrial designing, processing and manufacturing, which is qualified for import-export trade. Covering an area of 15,000 square meters and holding an annual production value of 80 million RMB, the company of 20 million RMB registered capital has total 100 staff members, among which there are 20 engineering technicians owning senior and medium professional titles and 40 intermediate and senior technicians capable of product designing and developing.
Hongxin is dedicated to produce reducers, hoists, crushers, Ball Grinding Mills and the equipments of screening, coal washing, metallurgy and cement, and replacement parts. Meanwhile, we provide the perform maintenance service for various series of equipments. There are 52 large-scale equipments applied into the manufacturing process, such as T200 CNC floor boring and milling machine, YK 73125 CNC molding gear grinding machine, YK322B CNC molding gear grinding machine, Y3200 gear hobbing machine, Y1600 CNC gear sharper, 4m vertical lathe, 6.3m CNC vertical lathe, T110 CNC boring machine, and 52 middle-sized productive and assistive equipments, which integrate strong manufacturing and processing capability with complete managing system of production and technology, quality management system and comprehensive testing measures
certificates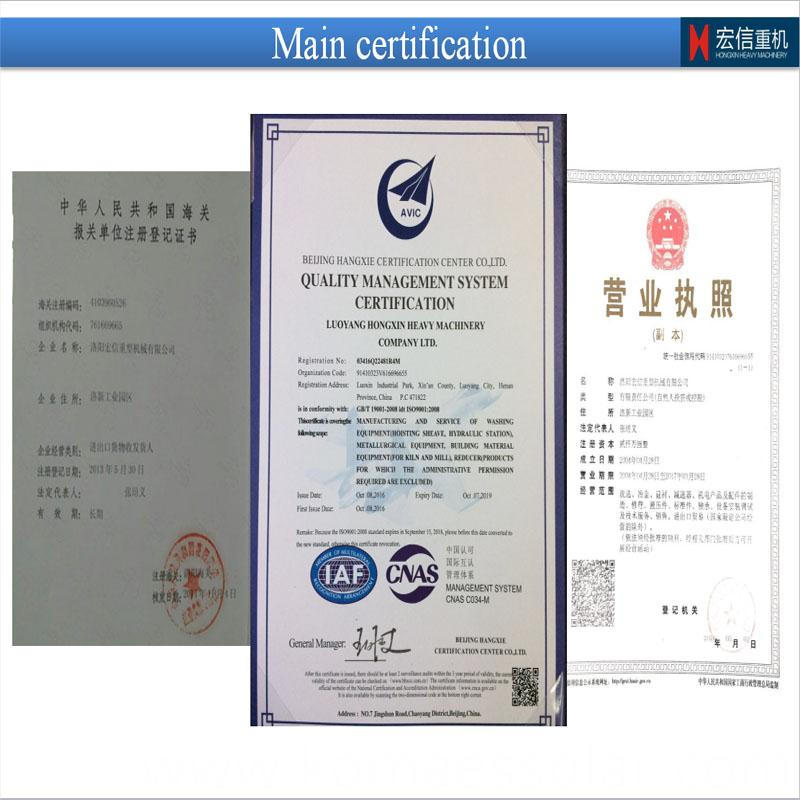 Looking for ideal
Single-rope Mine Drum Hoist
Manufacturer & supplier ? We have a wide selection at great prices to help you get creative. All the Hydraulic Lifting Hoist are quality guaranteed. We are China Origin Factory of Mine Drum Hoist. If you have any question, please feel free to contact us.